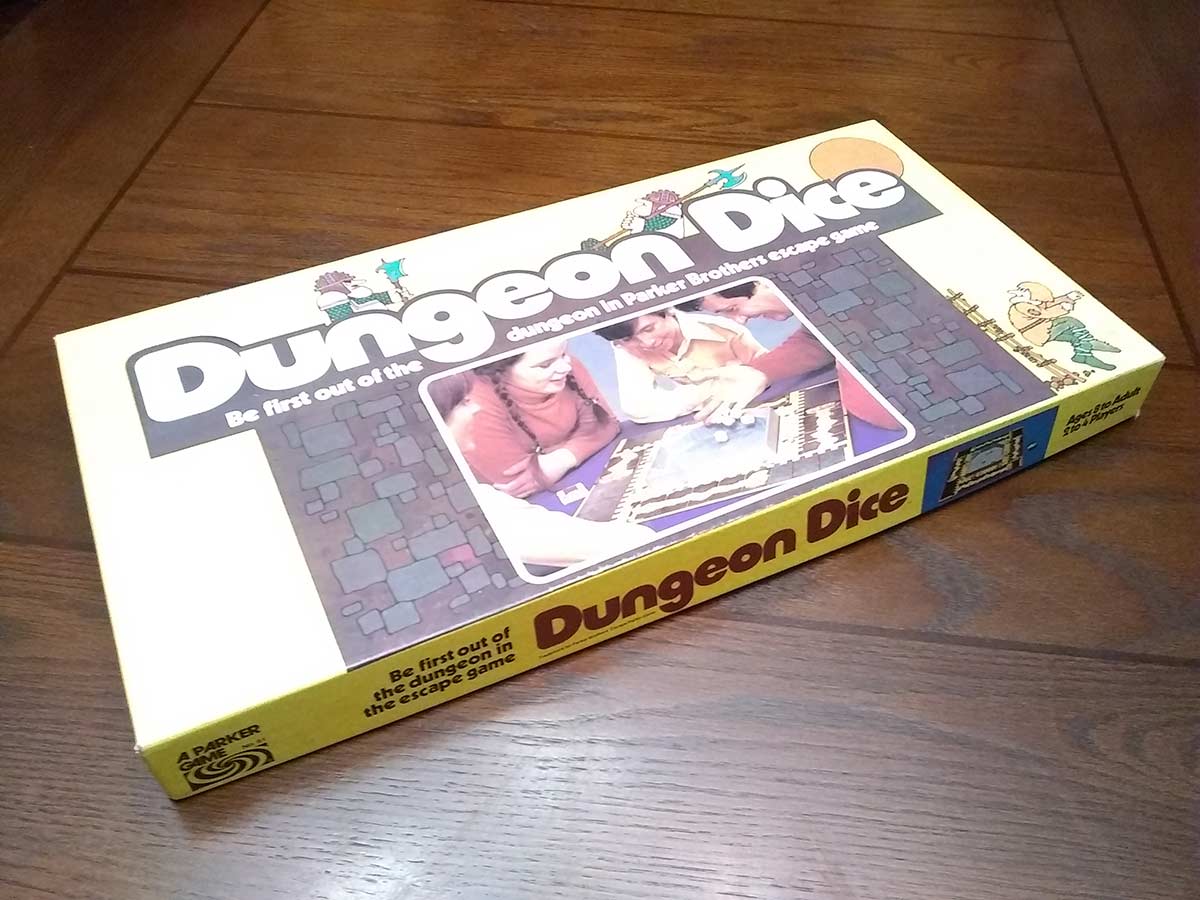 Dungeon Dice!
"ESCAPE… is all you think of when you live in a cold, dark dungeon. But DUNGEON DICETM can set you free!"
Check out this old "NEW" board game I just bought – Dungeon Dice. I had this game growing up but I don't ever remember playing it. There were quite a few pieces missing by the time I found it in the game closet and was actually old enough to play it, so I never got the chance (copyright 1977).. I thoroughly remembered the game though – the artwork, the wooden dice, the tunnel cards, even 30+ years later. Although I never got the chance to play this game as intended, I vividly remember utilizing those classically cool dice in some of my own early board game designs. That's why when I saw it on the shelf at Toys Time Forgot, complete and in the box, it had to be mine. (If you've never been to Toys Time Forgot in Ohio, I highly recommend it. VERY cool store filled with all kinds of nostalgia yanking vintage toys.)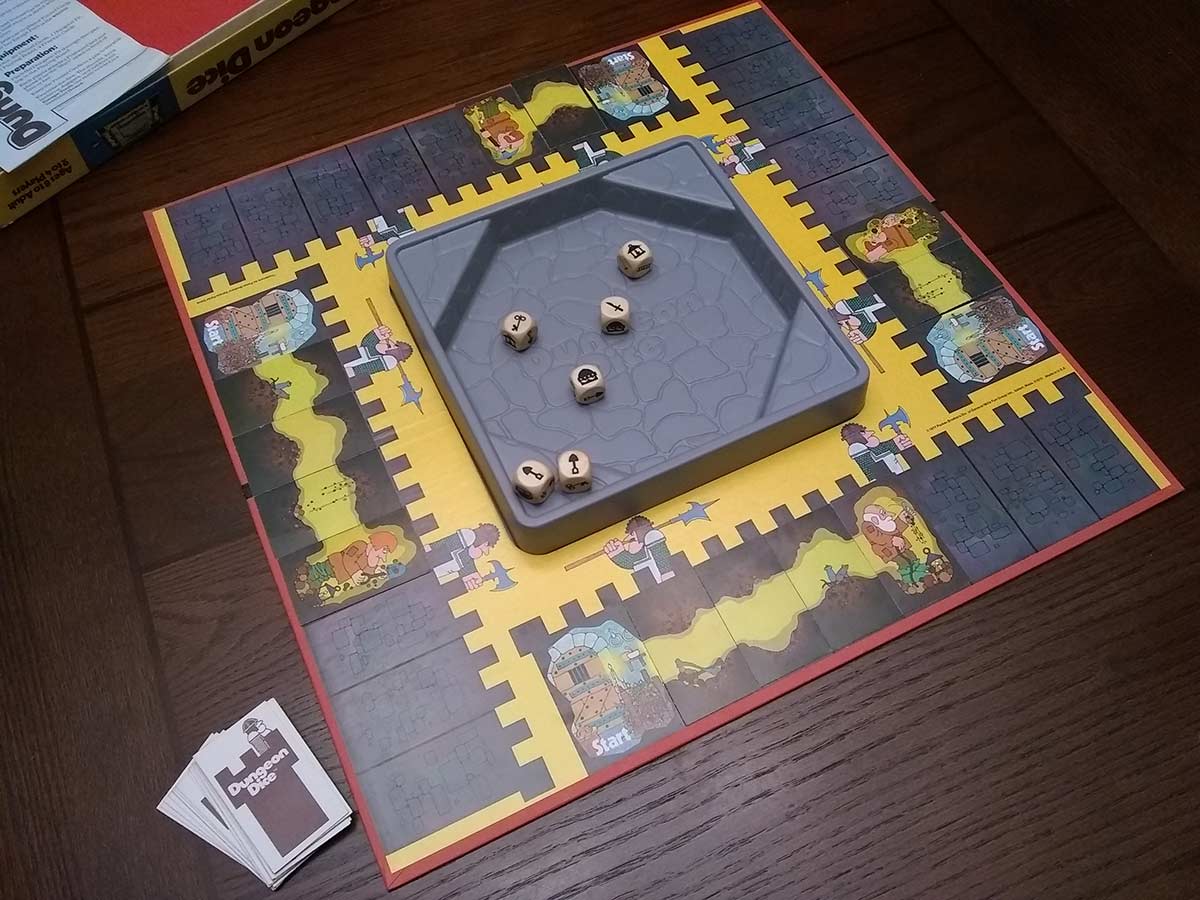 "With every roll, you might be one step closer to freedom."
I've played the game with my kids a few times since the purchase, and they absolutely love it. Super easy to play, easy to learn – it really is a fun family game. My kid's favorite part is to challenge me and take all my cards. If you've ever played the normal dice game "Greedy", it plays a lot like that (which my kids also enjoy). Overall, fantastic Father's Day gift to myself from my family.