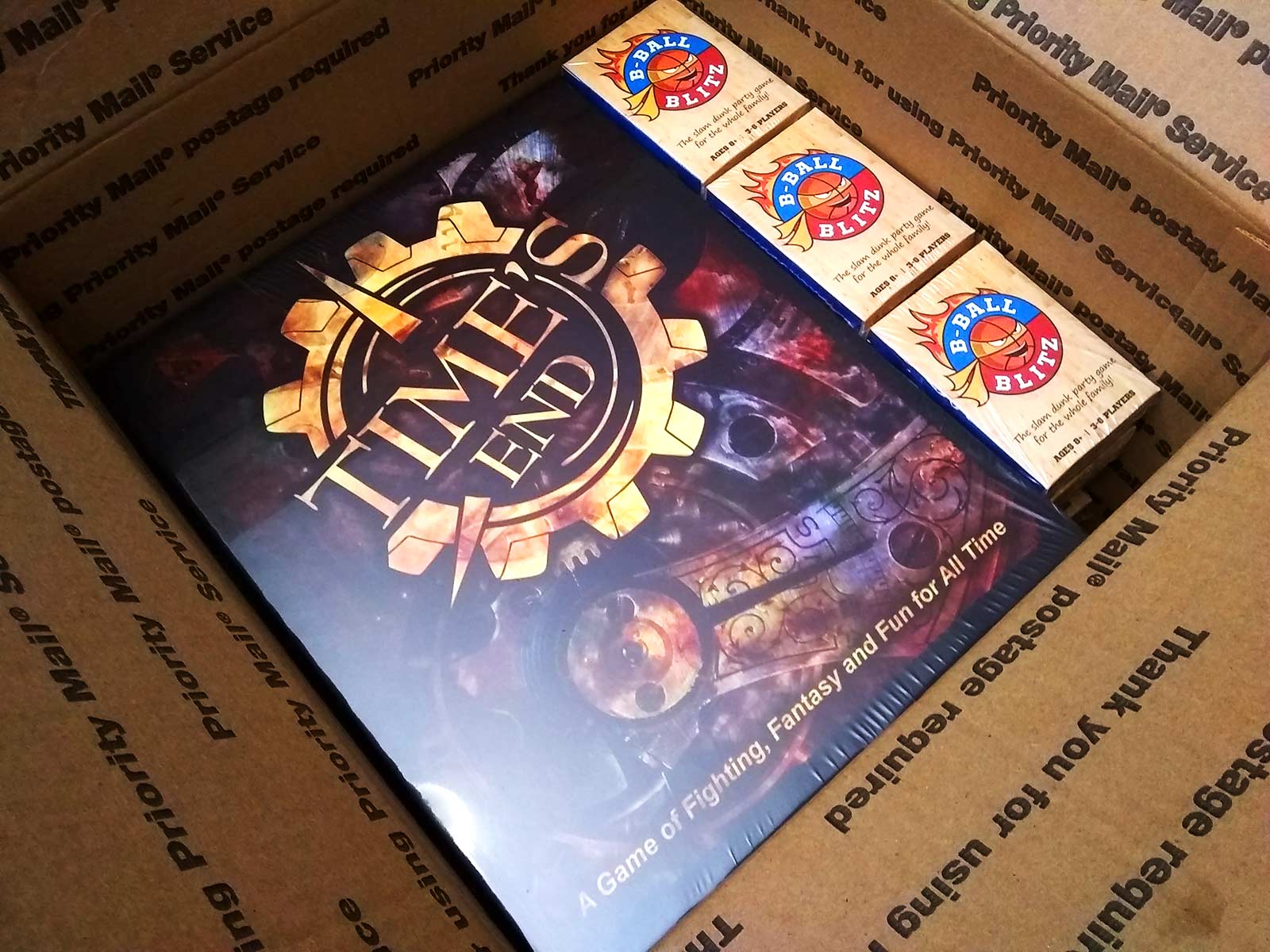 I'm excited to get the latest shipment of games. Can't wait to get them up for sale on the website!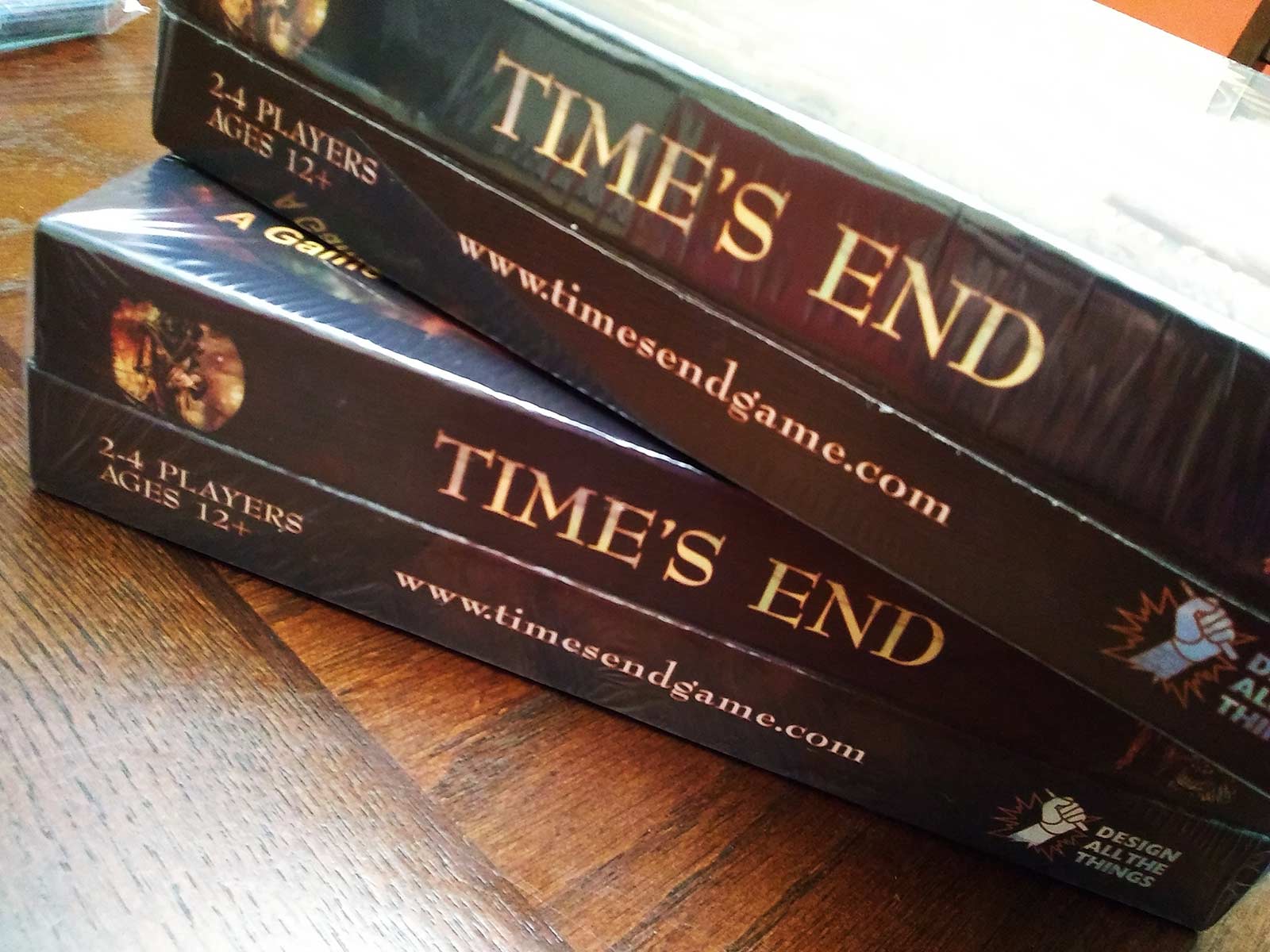 Time's End
Time's End is a game of cunning, tactics and leadership. Manage your resources, maneuver your soldiers, capture an opponent's General then banish them in the Time Vortex to save humanity. But be careful – the beginning and end of all time is in your hands!
Learn More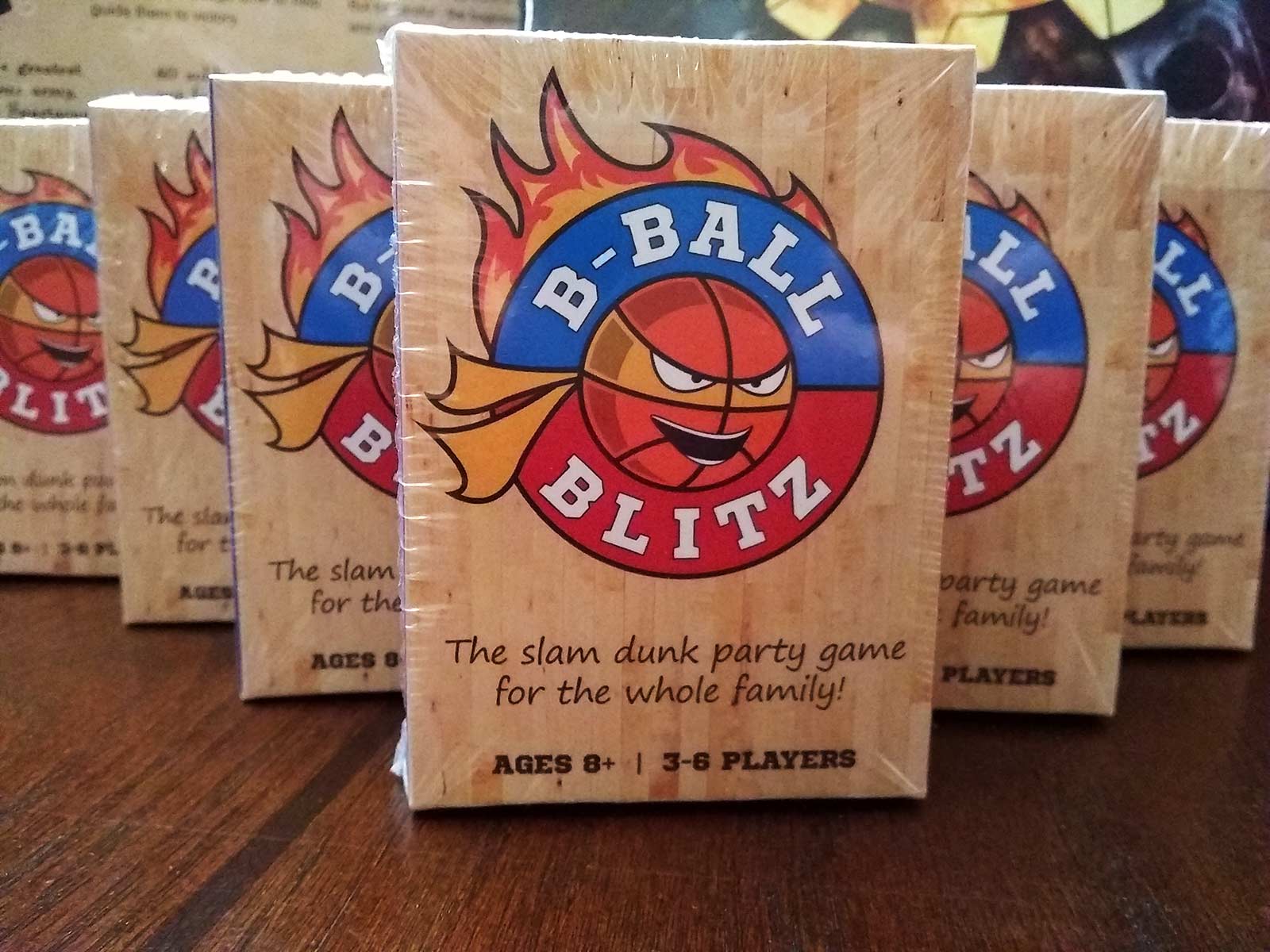 B-Ball Blitz
B-Ball Blitz is the slam dunk party game for the whole family! Pass the ball, steal the ball, just be the last one to score. The rules change every round, so no two games are the same. "Let's Dance?" "Boom Shakka Lakka!?" The rules can be wacky so pay attention and don't foul out!
Learn More